About
My professional life is split between
Bowburn Consultancy
, an environmental consultancy based in County Durham, northeast England, and the
Department of Geography, University of Newcastle
.
Bowburn Consultancy's main activity is advising UK and Irish environmental agencies on ecological assessment of freshwaters using algae. At the University of Newcastle, I teach a second level course on aquatic pollution.
My fine art training took place initially at the University of Durham's now defunct Department of Lifelong Learning and, for the final two years, at the
University of Sunderland
. I graduated in 2008.
I also help to organise the British Phycological Society's annual photographic competition, the
Hilda-Canter Lund prize.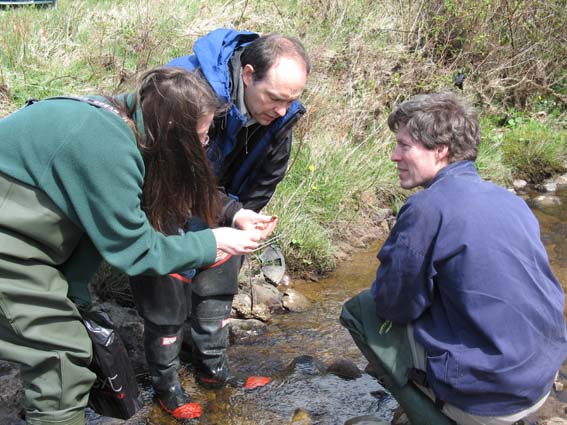 Teaching a fieldcourse for Ireland's Environmental Protection Agency, April 2008, Co. Mayo.